Gym Memberships - Airport Oaks
"There is no elevator to success, you have to take the stairs"
Our gym is fitted with everything you need to put in that hard work and obliterate your fitness goals.
Note: Our memberships are capped so sign up today
Freedom
$19.95
$
16
Per Week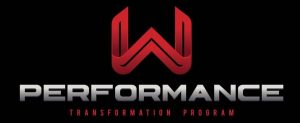 We are excited to be working with Wetta and his crew.
Wetta provides first class training and delivers incredible results for his clients in a few short weeks – You only have to look at a few of his success stories to realize he is the real deal.
Please note, this membership will require prior approval.
If you are not part of Wetta's community, please do not sign up for this membership.
Choose a package, Sign up, Change lives.
Run your business the way you want – Without the Risk, Without the percentages but with all the perks of ownership. Our pumped up intimate fitness studio will get your creative juices flowing to provide varying fitness programs for your diverse clientele – and YES THEY TRAIN FREE!